Group therapy is offered in person and virtually.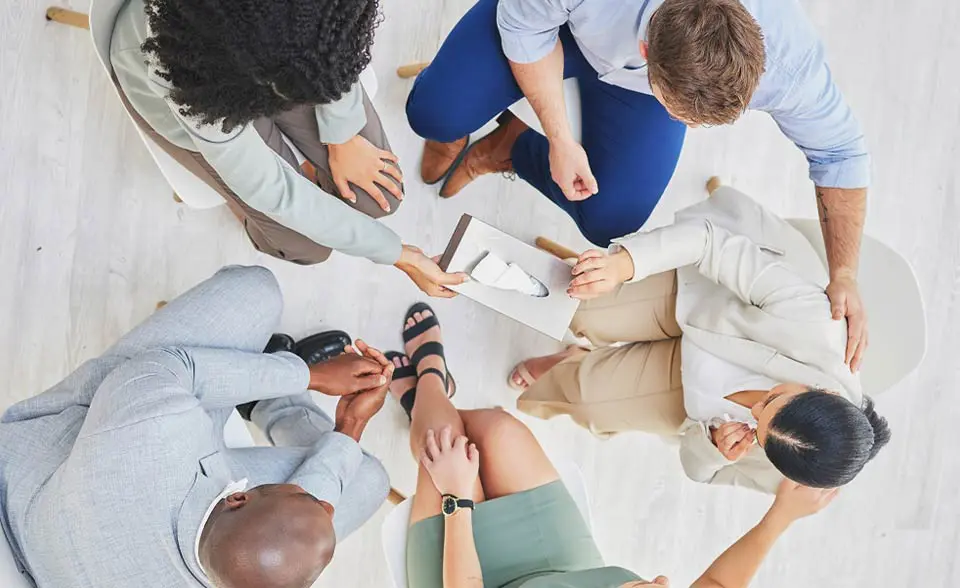 In group therapy, a group of two to six peers dealing with similar emotions or situations meet together with a therapist to help them address their area of concern, and support each other. It is an incredibly helpful way for people who share a common problem, or stage of life issue, to meet in a clinically guided and supportive environment that facilitates expression of thoughts and feelings, while learning and practicing new behaviors.
Through receiving genuine support and honest feedback, peers help each other gain greater self-awareness, self-esteem, and a feeling of connection to others. It can also help you realize you are not alone in your experiences, which in itself is very therapeutic.
Bridges Therapy and Wellness Center runs groups for children, adolescents and adults. Groups can vary in their structure, with some aimed at teaching and the development of specific skills (e.g., social skills, anxiety management, parenting skills), and others focused more on relationships and the opportunity to learn healthy attitudes, behaviors and relational skills. The structure of the group depends both on the age of the client group, and the nature of the problem.
Groups currently offered are listed below. Groups are always being added. Please contact Bridges Therapy and Wellness Center to learn more about the groups offered or contact the clinician leading the group to schedule an intake to ensure that the group experience is the appropriate therapeutic fit for you.